Braces
Pleasantville
515-285-6134
click for more info
Taking care of your oral hygiene during the active phase of your orthodontic treatment is essential to ensure you get the results you desire once your braces come off. There are several steps you must perform daily to ensure a white smile and healthy teeth.
Brushing
Flossing
Healthy eating habits
Establishing an oral hygiene routine is critical when wearing braces.
The day your braces are placed at our office, you will receive a "goodie bag" full of all the things you need to keep your teeth and gums clean and healthy. One of our qualified staff members will instruct you in the proper methods of caring for your new appliances. Some of the techniques we show you that day may seem foreign and unfamiliar to you at first, but with a little practice you will be brushing and flossing around your new braces like a pro.
Optimally we would like you to brush four times a day; after every meal and before bed. If you are away from home and unable to brush, at least rinse your mouth after eating. You should brush until your teeth are spotlessly clean at least once a day. This includes flossing!
Eating healthy foods is always a plus for a great smile. With braces there are foods that need to be avoided. Hard, sticky or chewy foods (caramel, popcorn, taffy, nuts, etc.) can cause damage to your braces and lengthen the treatment time. Sugar is never good for your teeth, and while you have braces on you need to be even more diligent about avoiding too much.
Don't forget to schedule cleanings twice a year with your dentist. It is very important to visit your dentist for regular professional cleanings while wearing braces. Patients often think seeing your Orthodontist is enough, but nothing could be further from the truth.

Any supplies that you will need to keep your braces bright and shiny, and your smile white and healthy are made available to you at all of your appointments. The caring staff at our office will gently remind you if we notice your care level dropping off, and guide you in areas we see that you may be missing when you brush. But remember, ultimately you are the only one who can insure that you have the results you want on "Braces Off Day!"
Free Consultation
Setup a free consultation today with Dr Willham and his staff.
Learn More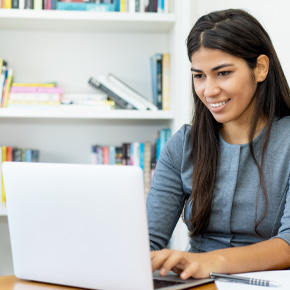 Patient Forms
Save time by filling out your patient forms online.
Learn More